RECO transforms its customers' payment experience by offering the new virtual platform app GINIH
Roatán, October 27, 2021 Roatán Electric Company, RECO offers a new payment experience for its users offering the new virtual platform app GINIH, for payments of energy bills, check dates and view payment data online.
Reco executives signed the agreement with GINIH executives, informing that this system is a digital free system, which collects monthly payments of each user and is available on a continuous basis so that all subscribers can make use of this platform 24 hours a day.
To use the GINIH app, RECO clients must follow the steps below: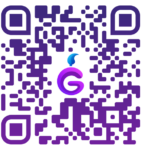 Scan from the QR code or search for the app GINIH available in the App Store or Play Store on cell phone or computer
You will need to create your user by entering personal data.
After activating the GINIH platform you will be able to search for the RECO Roatan service
Enter the customer code found in the electric energy bill, example: R000000
Finally, the payment window will be enabled to pay the energy bill with a debit or credit card.